The grinch christmas tree decorations Personalized Grinch Hand Ornaments Custom name Grinch Face Grinch Heart Wooden Ornament Grinchmas Xmas Gift Gallery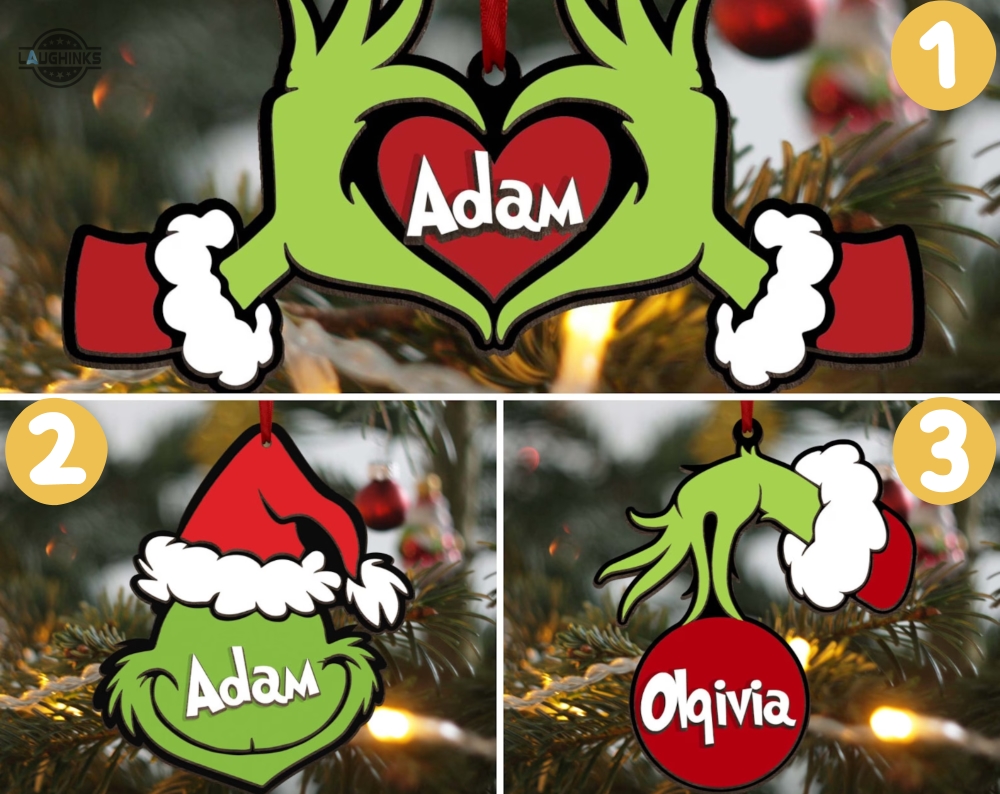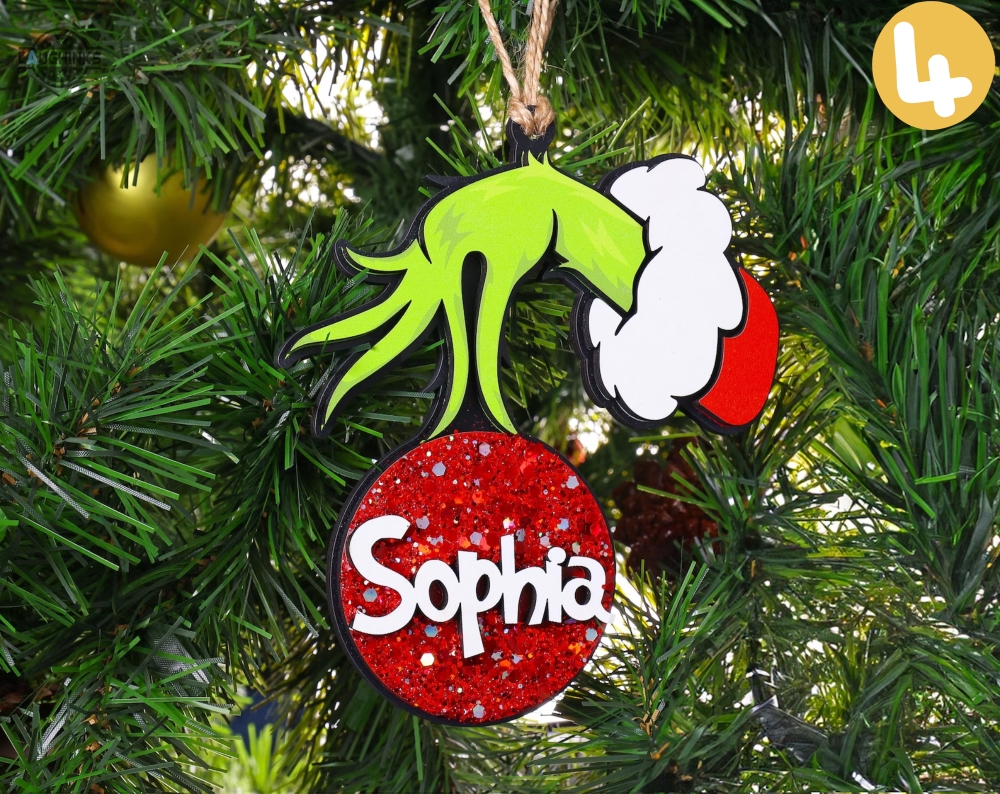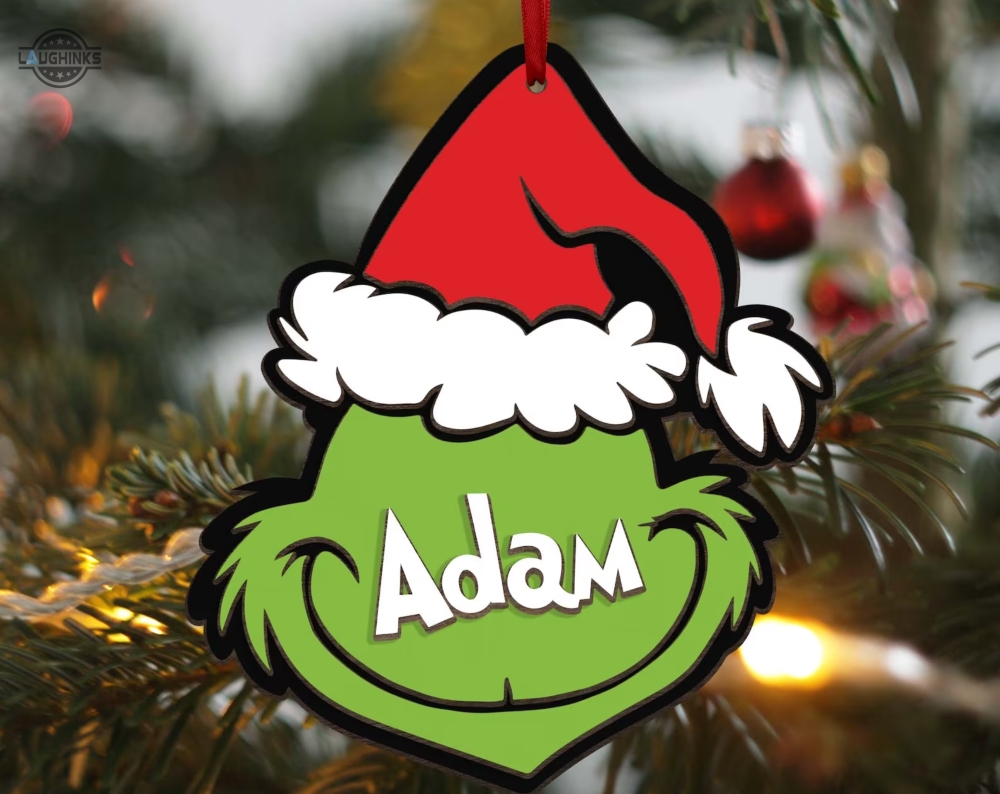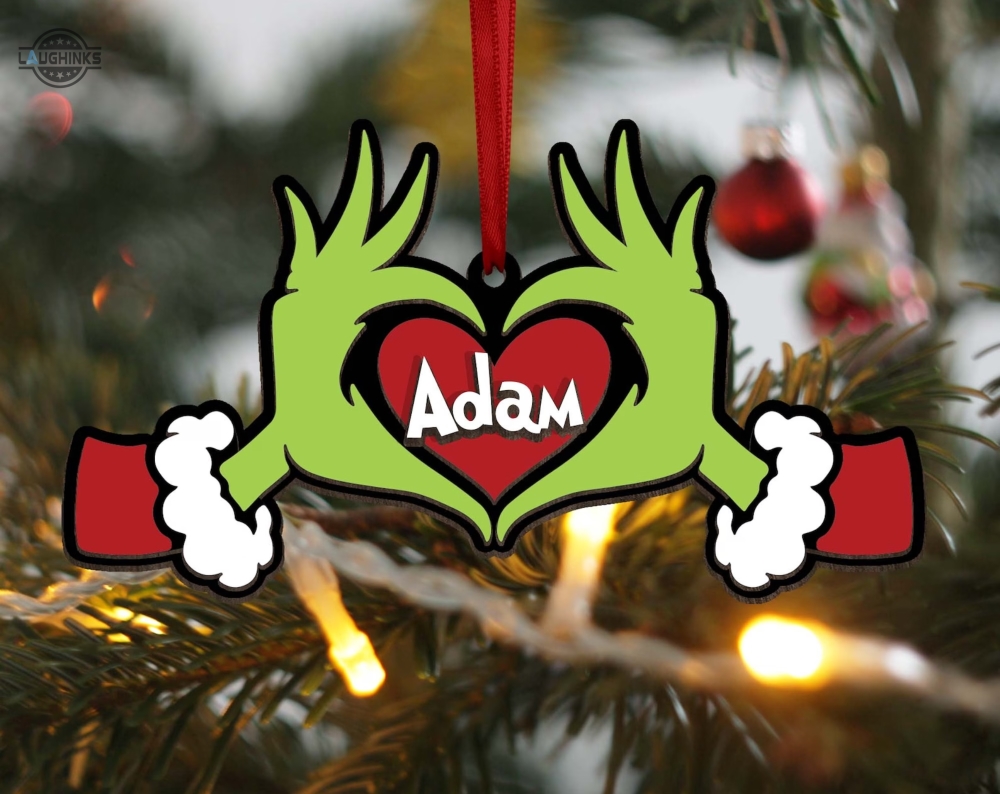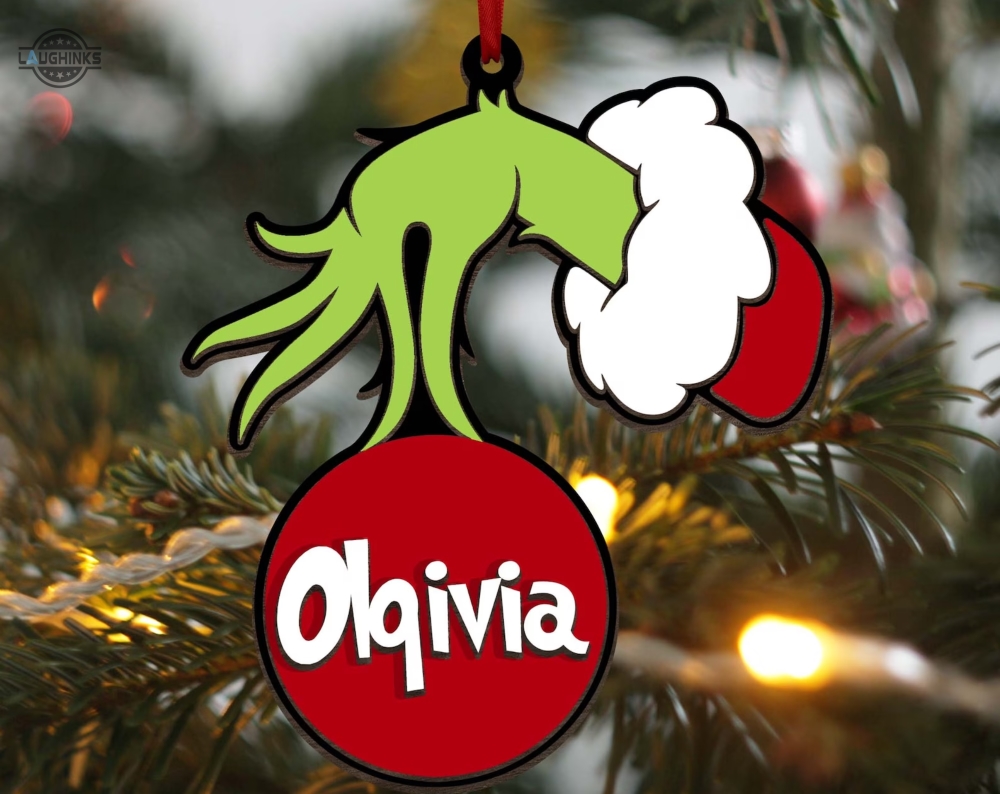 The grinch christmas tree decorations Personalized Grinch Hand Ornaments Custom name Grinch Face Grinch Heart Wooden Ornament Grinchmas Xmas Gift Introduction
Looking to add a touch of whimsy and charm to your Christmas tree this holiday season? Look no further than our collection of personalized Grinch Christmas tree decorations! Our handcrafted ornaments are the perfect addition to any festive display, bringing the mischievous spirit of the Grinch right into your home. Each ornament is carefully crafted with attention to detail, featuring the iconic Grinch face and heart, and can be customized with your own name for a truly unique touch.
These Grinchmas ornaments make for a delightful gift for loved ones or a special treat for yourself. Spread some holiday cheer with our personalized Grinch hand ornaments and make your Christmas tree truly one-of-a-kind!
At Laughinks, we take pride in offering high-quality and customizable Christmas decorations that bring joy and laughter to your holiday celebrations. Our collection of Grinch Christmas tree decorations, including the personalized Grinch hand ornaments, is designed to capture the essence of the beloved Dr. Seuss character.
Made from durable wood, these ornaments are built to last and can be cherished for years to come. Whether you're a fan of the classic tale or simply looking to add a touch of whimsy to your holiday decor, our Grinchmas ornaments are the perfect choice. Don't miss out on this opportunity to bring the Grinch's mischievous charm to your Christmas tree this year. Shop now at Laughinks and make your holiday season extra special with our personalized Grinch hand ornaments!
The grinch christmas tree decorations Personalized Grinch Hand Ornaments Custom name Grinch Face Grinch Heart Wooden Ornament Grinchmas Xmas Gift Description
Beautiful and Cute: The Wooden Ornaments are charming and fit perfectly with the Christmas theme.
Convenient Size: Each Christmas Wooden Ornament measures 3.5in in diameter x 0.1in in thickness and includes a small hole for easy hanging with string, ribbon, or lace.
Customizable: You can personalize these ornaments with custom shapes and engraved content such as names, dates, or birthdays.
Premium Material: Crafted from premium natural wood for a classic look.
Handmade Keepsake: These ornaments are handmade with permanent engraving, designed to be reusable year after year.
Laser-Cut Precision: Utilizing laser-cutting technology, these ornaments have a smooth finish and are not fragile.
Packaging Included: Each ornament comes with strings for hanging and is well-packaged in a gift box.
Variety of Options: Choose from various styles, including purely custom-cut natural wood, engraved on one side, printed on one side (front), or both sides (double). There are also layered designs for a 3D effect.
The grinch christmas tree decorations Personalized Grinch Hand Ornaments Custom name Grinch Face Grinch Heart Wooden Ornament Grinchmas Xmas Gift Social Links:
Link Pinterest: The grinch christmas tree decorations Personalized Grinch Hand Ornaments Custom name Grinch Face Grinch Heart Wooden Ornament Grinchmas Xmas Gift
Link Twitter: The grinch christmas tree decorations Personalized Grinch Hand Ornaments Custom name Grinch Face Grinch Heart Wooden Ornament Grinchmas Xmas Gift
From: laughinks.com