Stitch christmas ornament Personalized Lilo and Stitch Acrylic Ornaments Stitch Christmas Light 2023 Gift Custom Name Disney Xmas Tree Decorations Gallery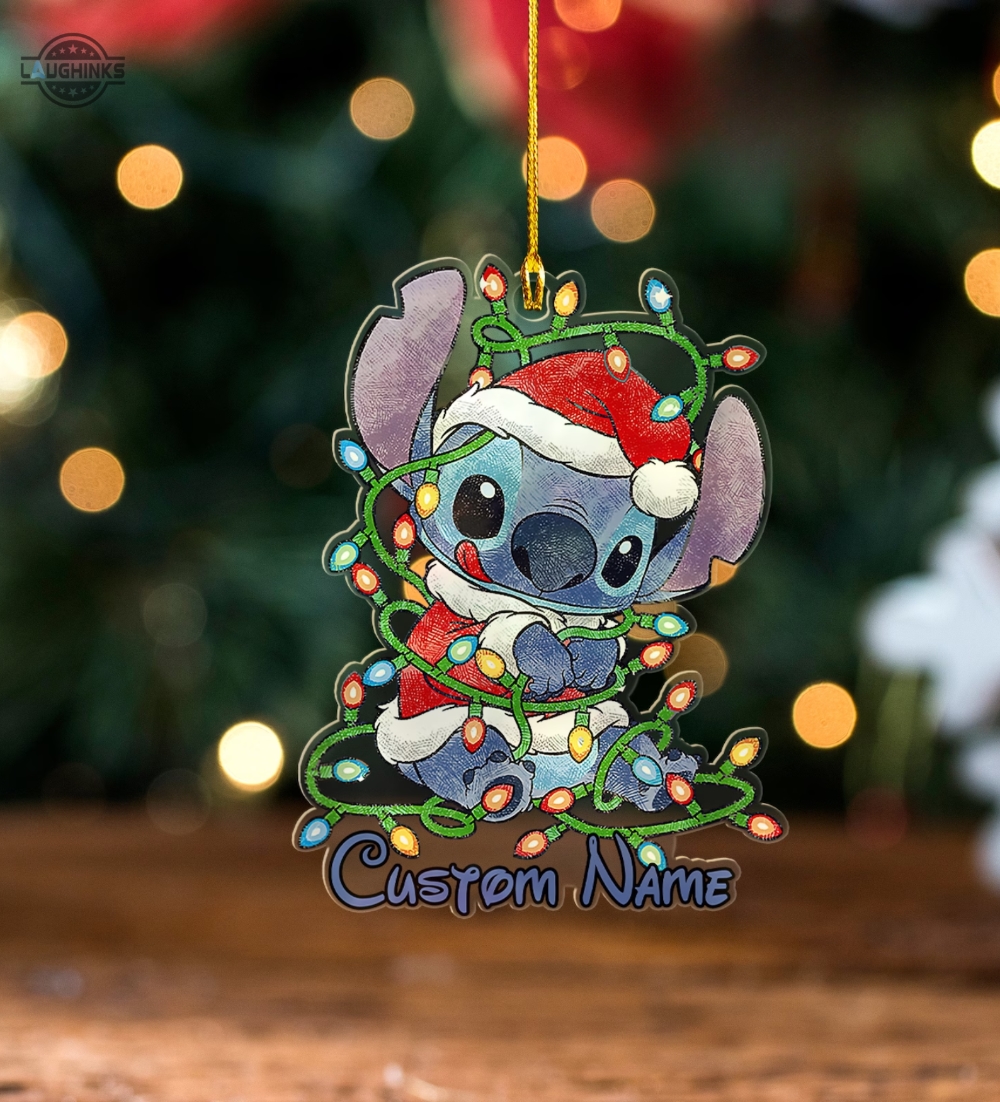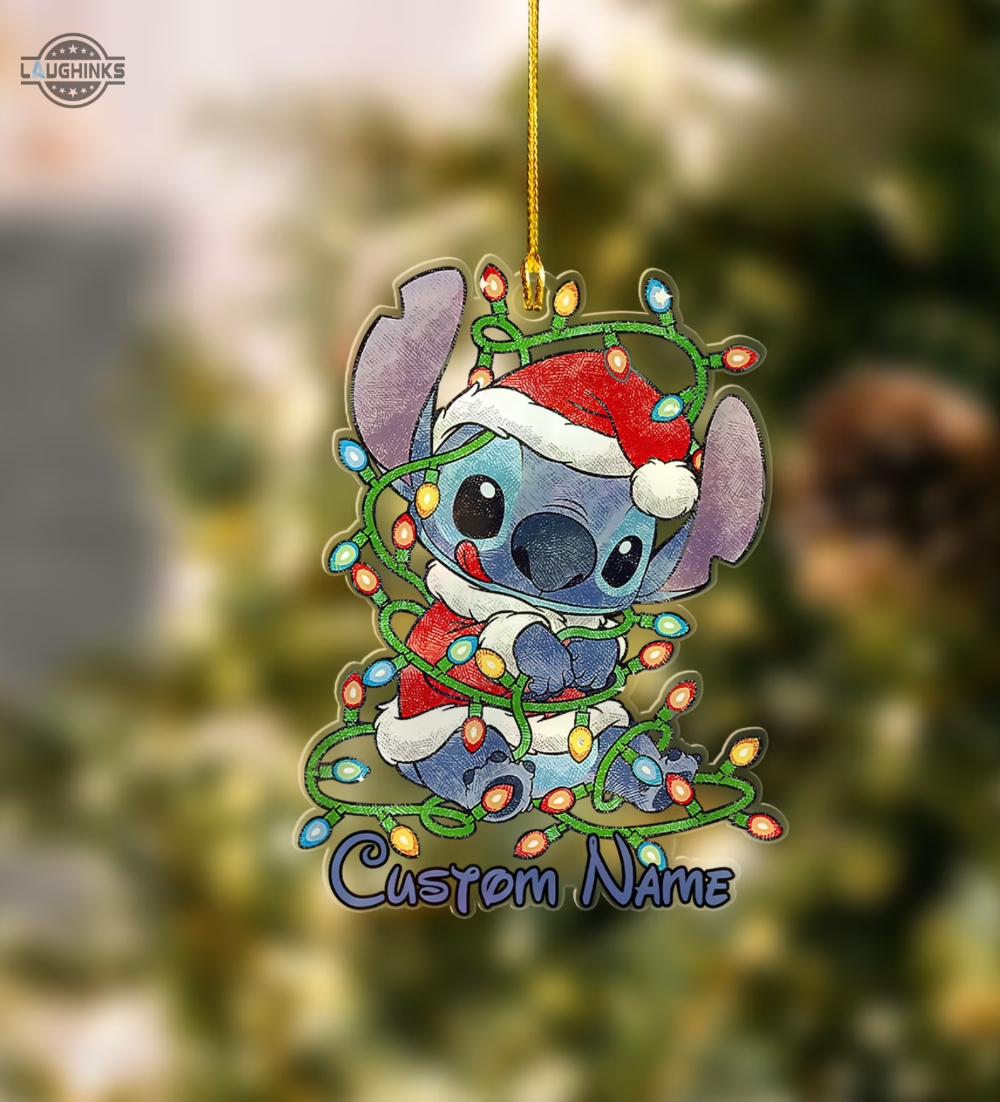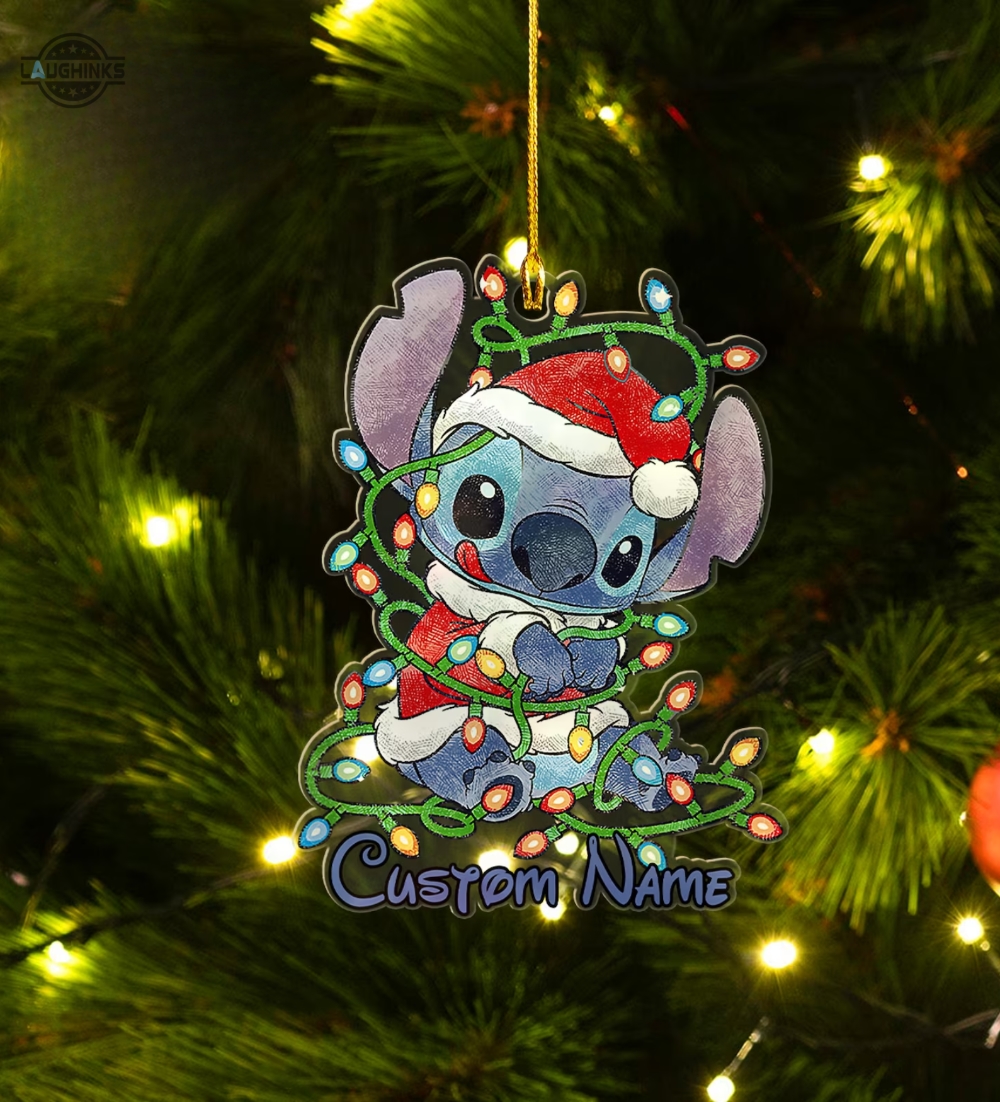 Stitch christmas ornament Personalized Lilo and Stitch Acrylic Ornaments Stitch Christmas Light 2023 Gift Custom Name Disney Xmas Tree Decorations Introduction
Looking for the perfect addition to your Christmas tree this year? Look no further than our Stitch Christmas ornament! This personalized Lilo and Stitch acrylic ornament is a must-have for any Disney fan. With its vibrant colors and intricate details, it will surely catch everyone's eye. The ornament features Stitch holding a Christmas light, adding a touch of whimsy and charm to your holiday decor.
At Laughinks, we offer custom name options, allowing you to personalize this ornament for yourself or as a unique gift for a loved one. Imagine the joy on their face when they see their name beautifully displayed on this adorable Stitch ornament. Made with high-quality materials, this ornament is built to last and can be cherished for years to come. Don't miss out on this limited edition Stitch Christmas ornament – order yours today and make your Christmas tree truly magical!
Keywords: Stitch Christmas ornament, Personalized Lilo and Stitch Acrylic Ornaments, Stitch Christmas Light 2023 Gift, Custom Name Disney Xmas Tree Decorations, Laughinks.
Stitch christmas ornament Personalized Lilo and Stitch Acrylic Ornaments Stitch Christmas Light 2023 Gift Custom Name Disney Xmas Tree Decorations Description
KEY FEATURES

Material: Acrylic plexiglass construction.
Quality & Durability: Artwork printed on transparent acrylic, available one or two-sided.
Decoration: Versatile for car or home display, equipped with hanging tinsel wire.
Ideal Gift: Perfect for various occasions.

SPECIFICATIONS

Processing Time: 3-5 working days.
Shipping Time: Average 7-15 working days (US).
Packaging: Includes 1x Ornament.

NOTE

Actual color may slightly vary due to monitor and light effects.
Allow 0.5-2 cm differences in measurements.
Stitch christmas ornament Personalized Lilo and Stitch Acrylic Ornaments Stitch Christmas Light 2023 Gift Custom Name Disney Xmas Tree Decorations Social Links:
Link Pinterest: Stitch christmas ornament Personalized Lilo and Stitch Acrylic Ornaments Stitch Christmas Light 2023 Gift Custom Name Disney Xmas Tree Decorations
Link Twitter: Stitch christmas ornament Personalized Lilo and Stitch Acrylic Ornaments Stitch Christmas Light 2023 Gift Custom Name Disney Xmas Tree Decorations
From: laughinks.com