Disney christmas decorations Personalized Mickey and Friends Ornament Disney Family Custom Ornaments Disneyworld Disney Trip Minnie Mouse Ears Xmas Gift Gallery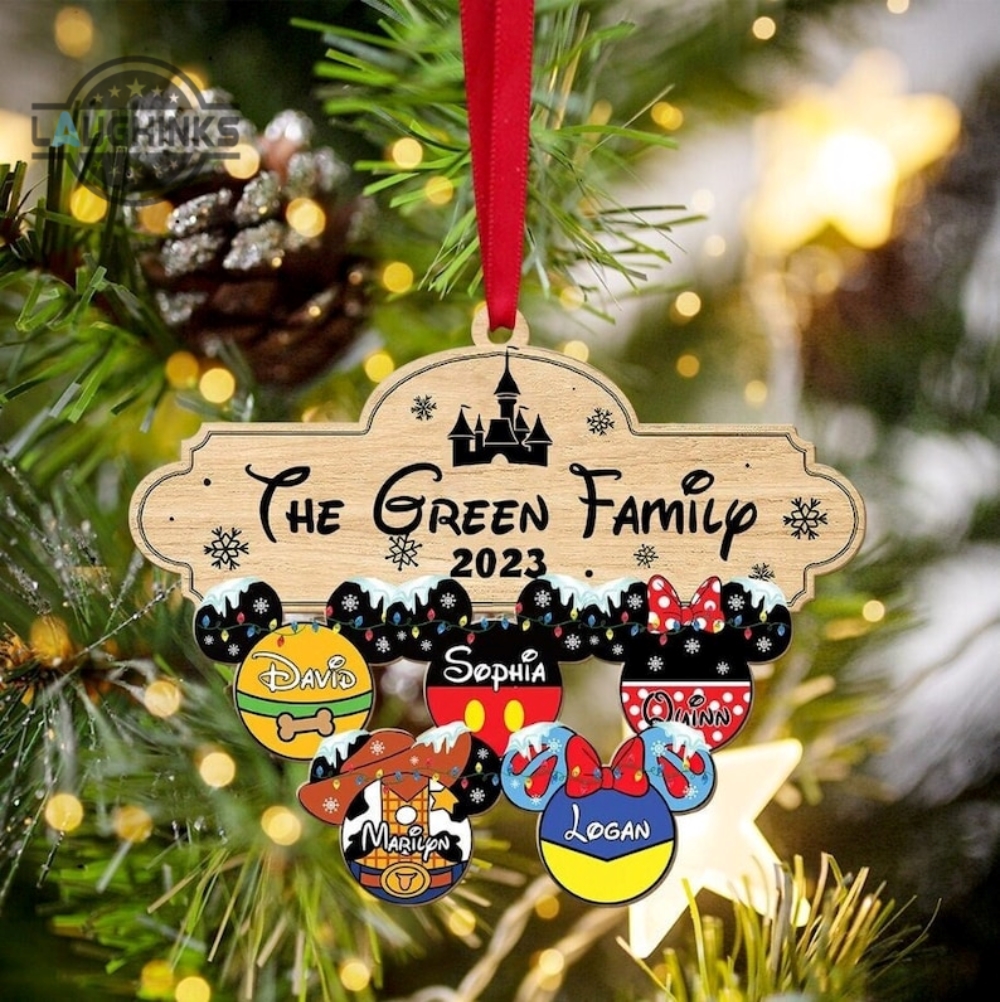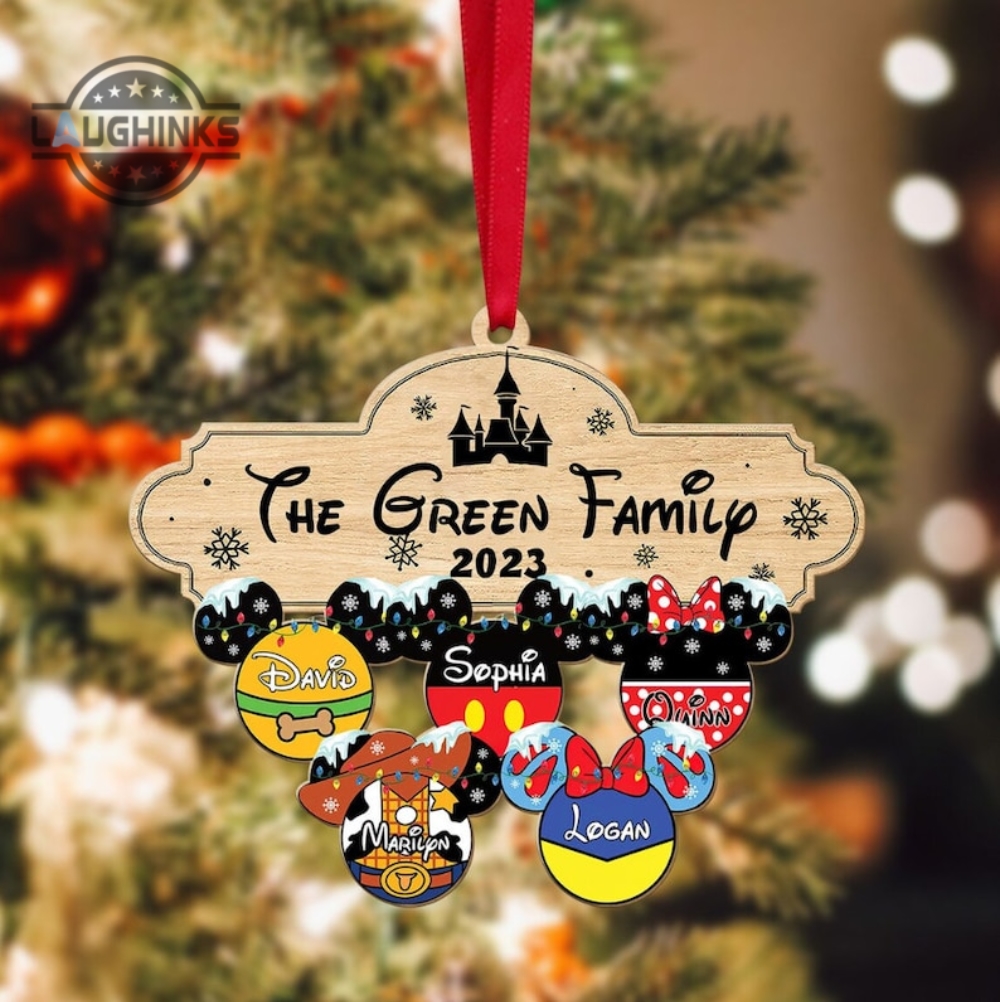 Disney christmas decorations Personalized Mickey and Friends Ornament Disney Family Custom Ornaments Disneyworld Disney Trip Minnie Mouse Ears Xmas Gift Introduction
Looking for the perfect Disney Christmas decorations to add a touch of magic to your holiday season? Look no further! Introducing our Personalized Mickey and Friends Ornament, a must-have for any Disney-loving family. This custom ornament features Mickey, Minnie, and their friends, beautifully crafted and ready to hang on your tree. Add a personal touch by customizing it with your family's name, making it a cherished keepsake for years to come.
Whether you're a fan of Disneyworld or have fond memories of a Disney trip, this ornament is sure to bring back those magical moments. It also makes a fantastic Xmas gift for any Disney enthusiast in your life, especially those who adore Minnie Mouse ears!
At Laughinks, we understand the importance of creating personalized and unique Christmas decorations. That's why our Disney Christmas decorations are designed with love and attention to detail. Our Personalized Mickey and Friends Ornament is the perfect addition to your holiday decor, capturing the joy and wonder of Disney.
Made with high-quality materials, this ornament is durable and will withstand the test of time. Hang it on your tree, display it on your mantel, or even use it as a centerpiece for your holiday table. With its customizable features and enchanting design, this ornament is a must-have for any Disney fan. Shop now at Laughinks and make this Christmas extra special with our Disney Christmas decorations!
Disney christmas decorations Personalized Mickey and Friends Ornament Disney Family Custom Ornaments Disneyworld Disney Trip Minnie Mouse Ears Xmas Gift Description
Beautiful and Cute: The Wooden Ornaments are charming and fit perfectly with the Christmas theme.
Convenient Size: Each Christmas Wooden Ornament measures 3.5in in diameter x 0.1in in thickness and includes a small hole for easy hanging with string, ribbon, or lace.
Customizable: You can personalize these ornaments with custom shapes and engraved content such as names, dates, or birthdays.
Premium Material: Crafted from premium natural wood for a classic look.
Handmade Keepsake: These ornaments are handmade with permanent engraving, designed to be reusable year after year.
Laser-Cut Precision: Utilizing laser-cutting technology, these ornaments have a smooth finish and are not fragile.
Packaging Included: Each ornament comes with strings for hanging and is well-packaged in a gift box.
Variety of Options: Choose from various styles, including purely custom-cut natural wood, engraved on one side, printed on one side (front), or both sides (double). There are also layered designs for a 3D effect.
Disney christmas decorations Personalized Mickey and Friends Ornament Disney Family Custom Ornaments Disneyworld Disney Trip Minnie Mouse Ears Xmas Gift Social Links:
Link Pinterest: Disney christmas decorations Personalized Mickey and Friends Ornament Disney Family Custom Ornaments Disneyworld Disney Trip Minnie Mouse Ears Xmas Gift
Link Twitter: Disney christmas decorations Personalized Mickey and Friends Ornament Disney Family Custom Ornaments Disneyworld Disney Trip Minnie Mouse Ears Xmas Gift
From: laughinks.com